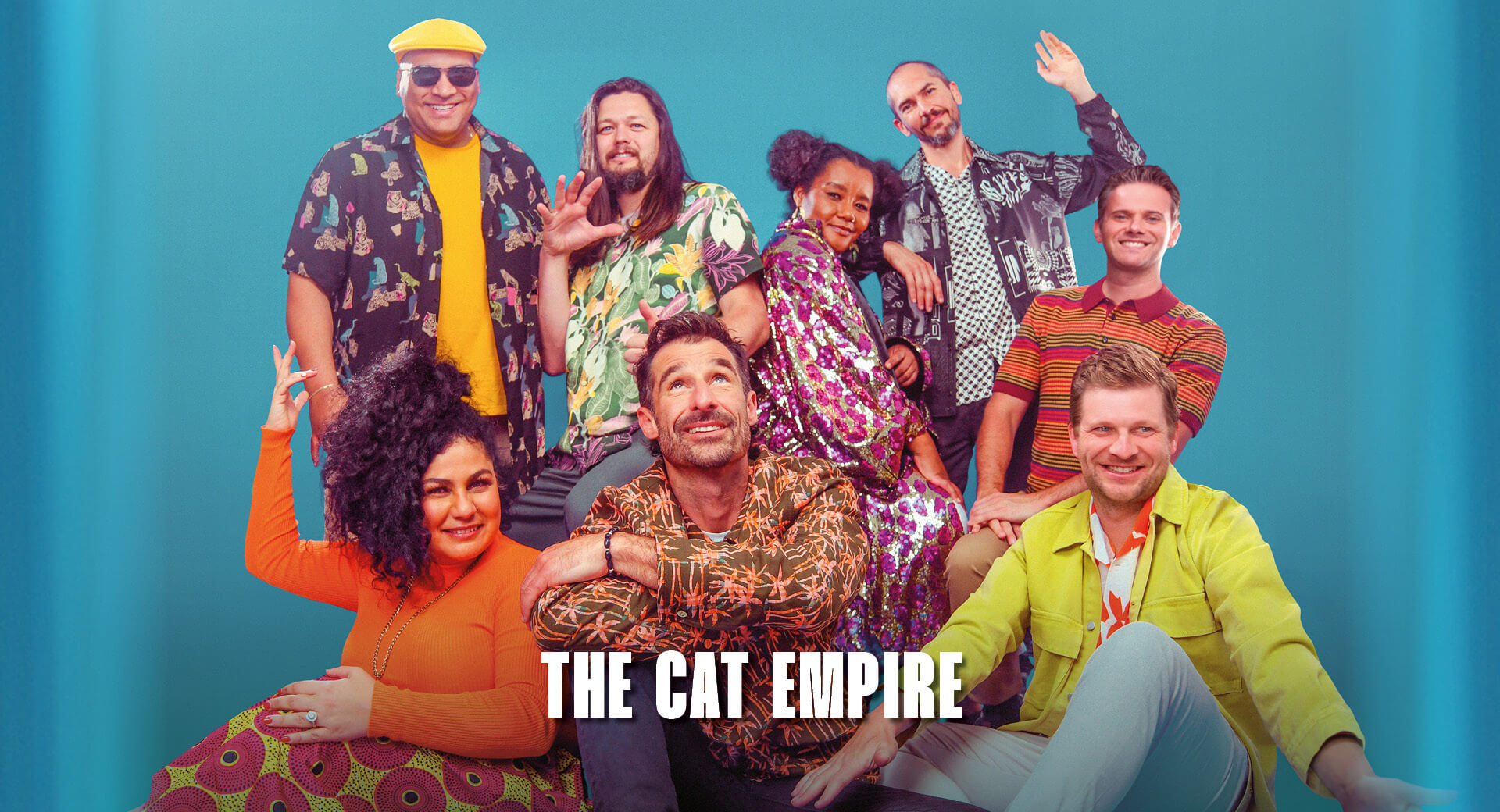 ALTES SCHLOSS
Fri., 19 July
Doors open 6 p.m.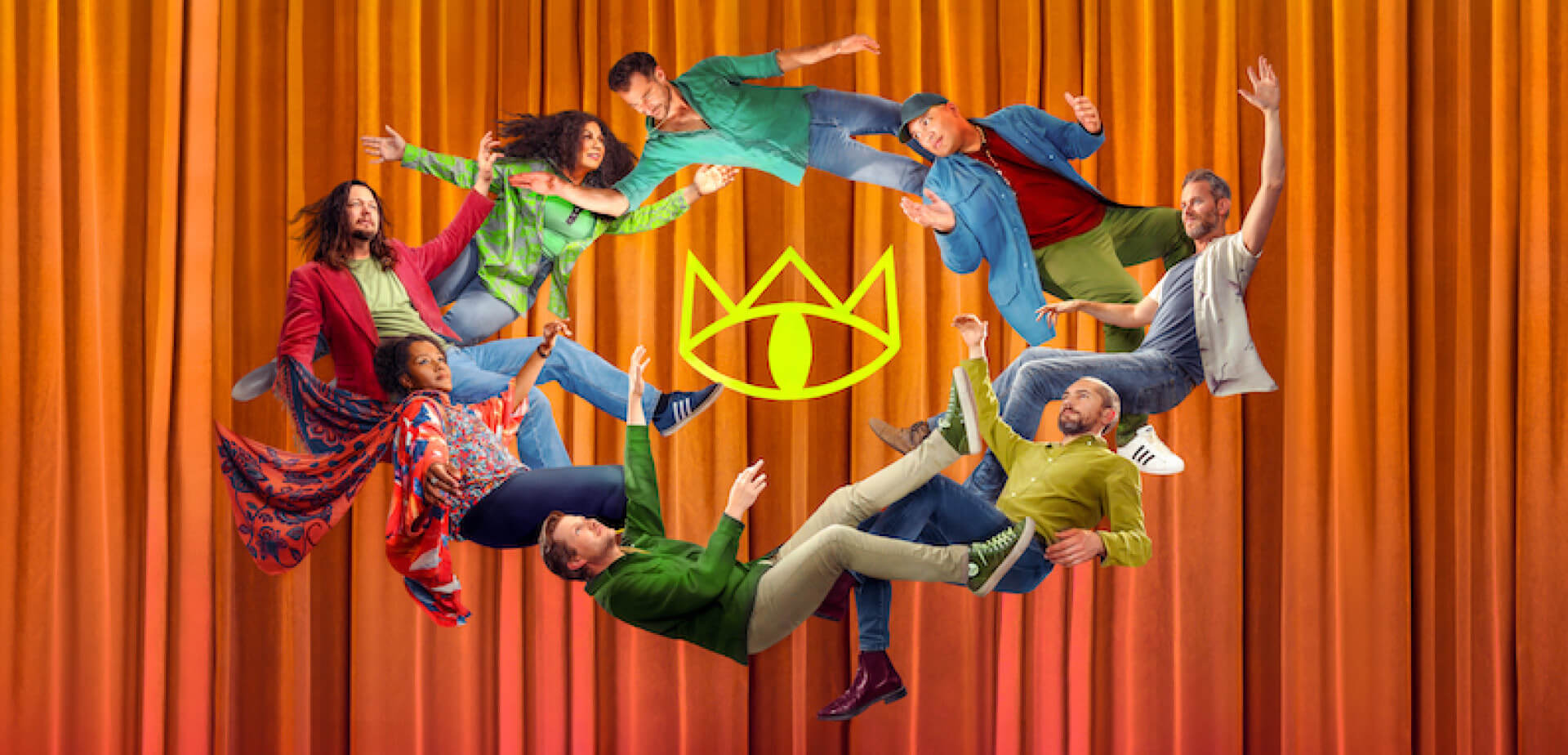 EXCITING MIXTURE
The band The Cat Empire from Melbourne, Australia, is known for its versatility in various music genres. They skillfully blend elements from hip-hop, jazz, funk, rock, and reggae into an exciting musical mixture. The band consciously avoids being pigeonholed into a specific category and consistently surprises its audience with new sounds and style fusions. Their core lineup in 2009 consisted of Felix Riebl (vocals, percussion), Ollie McGill (keyboard, recorder, melodica, saxophone, piano), Ryan Monro (bass), Will Hull Brown (drums), Harry James Angus (vocals, guitar, piano, trumpet), and Jamshid 'Jumps' Khadiwhala (turntables, tambourine).
The band was formed in 1999 and gained attention through small gigs in Melbourne. Their repertoire included a wide range of instruments, including recorders, saxophones, trumpets, and pianos. The Cat Empire quickly gained popularity in Australia, and their albums topped the charts. The band performed worldwide, including in San Francisco and Edinburgh. Their strength lay in high-energy live performances. The band's lineup was always diverse and often included additional musicians, such as the "Empire Horns" with trumpet, saxophone, and trombone.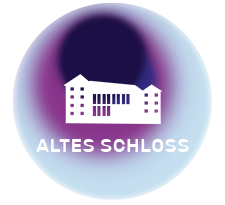 The magic
The Counts and Dukes of Württemberg once set the tone here. Today, the jazzopen do the same every July. South German Renaissance and contemporary music merge into a highly emotional experience. Colours have never seemed so intoxicating as when the magnificent arcaded courtyard glows in the dark to the music.
Altes Schloss
Schillerplatz 6
70173 Stuttgart
Capacity: 1,200 seats / 7,500 standing and seated places combined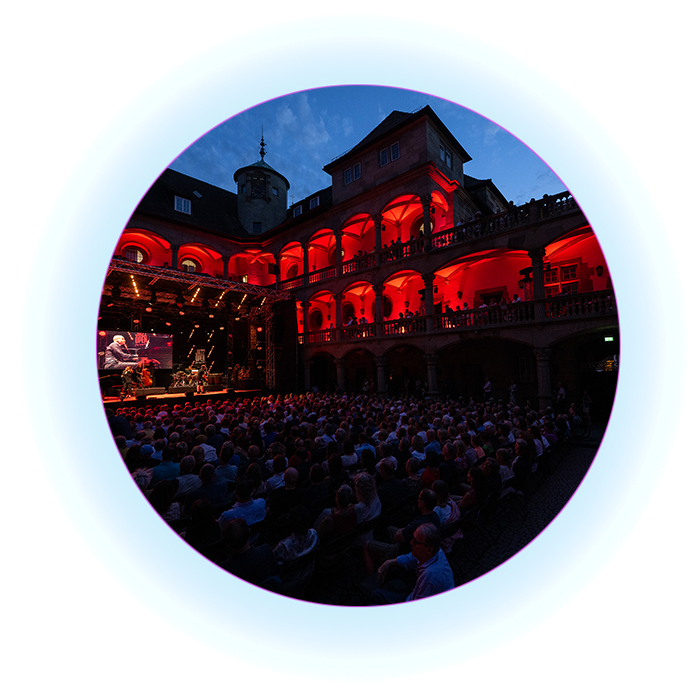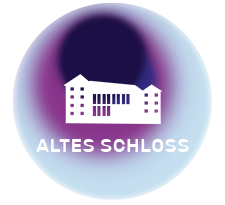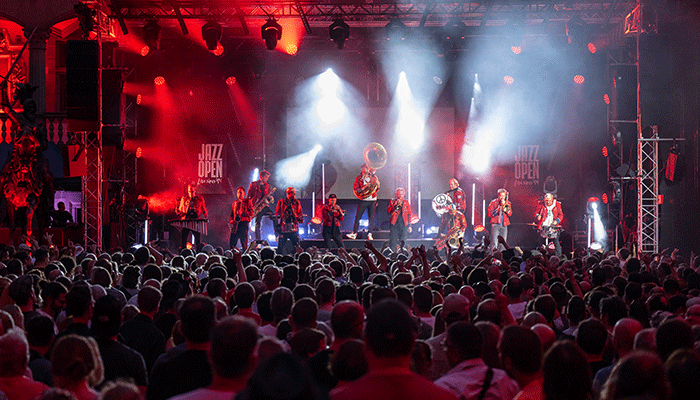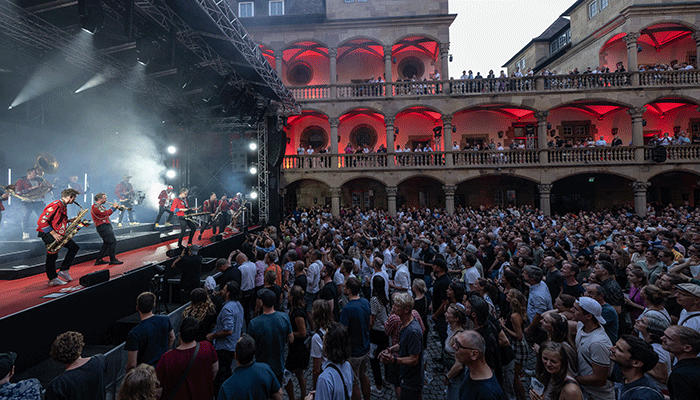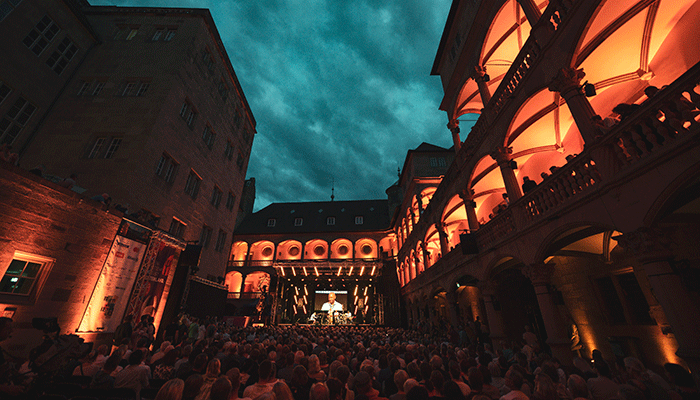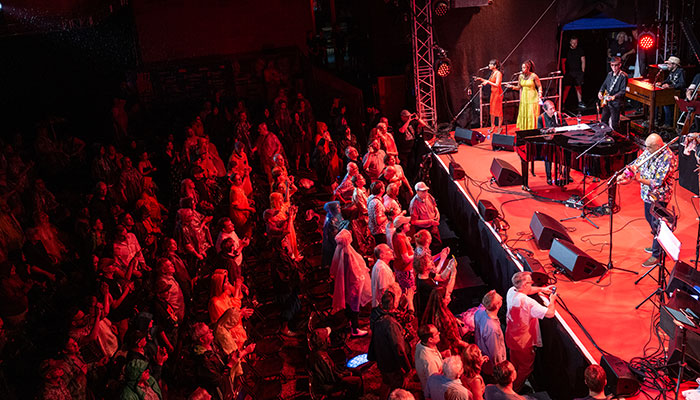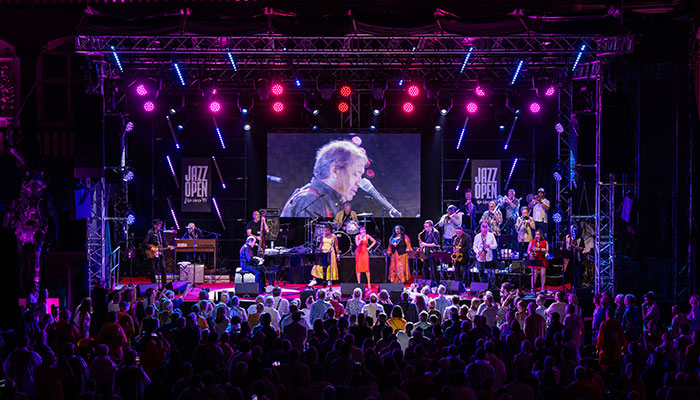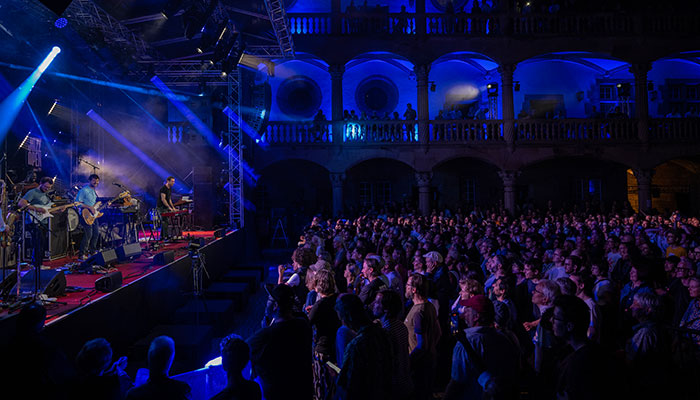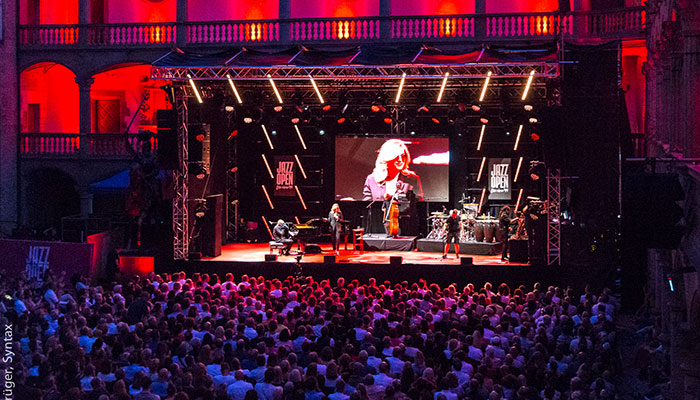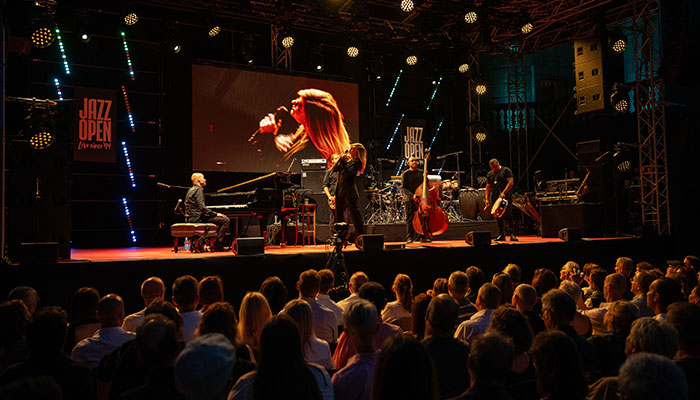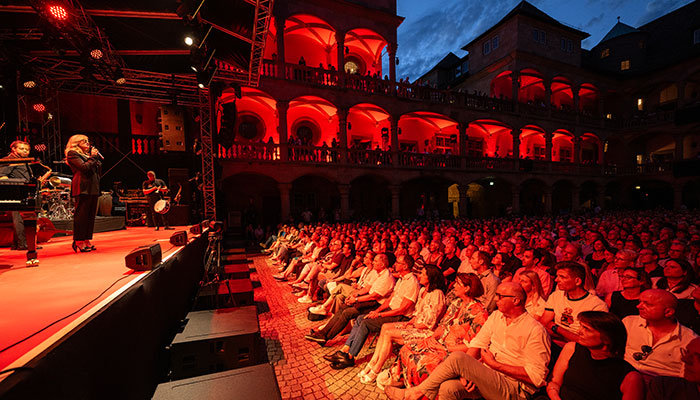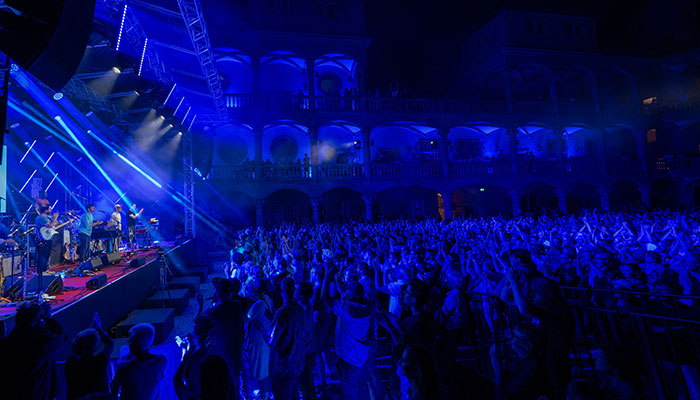 Do you want to stay informed, receive exclusive content about artists or benefit from special offers?
Then register now and come backstage with us.